Senior Minister, Head of Staff
Bob's ministry has focused on the centrality of worship, on pastoral care, and on vibrant mission programs.
He is interested in creating and leading dynamic worship that is faithful to Reformed Theology. "With the dawn of the new millennium, the church stands at a critical juncture in her history.
Senior Associate Minister for Congregational Life and Pastoral Care
Katherine's greatest joy in ministry is making connections with people in order to share God's love and spread God's word. Whether in worship, in conversation, or through serving together, it is our human connections that most profoundly show us how God is at work in our world.
Associate Minister for Education
Prior to her time at Covenant, Grace served as an associate pastor at Trinity Presbyterian Church in Charlotte since 2015. She holds a BA in political science and English and a Masters of Divinity from Princeton Theological Seminary. Grace has held various internships during seminary, including youth ministry, worship leadership and Bible study curriculum development. She also served in Rwanda and Kenya.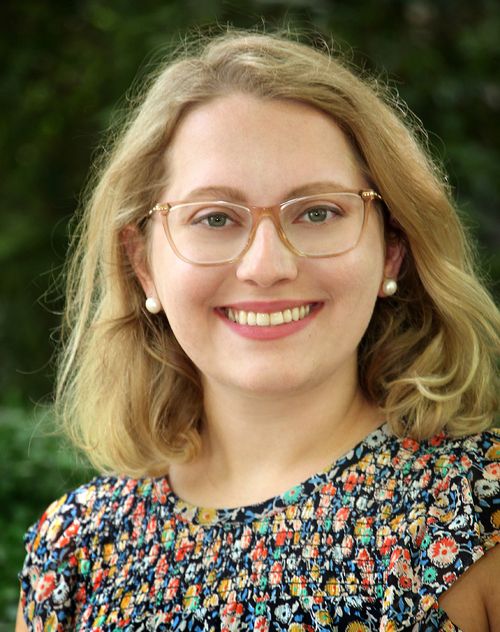 Pastoral Resident – Education
Molly graduated with a Master of Divinity from Union Presbyterian Seminary in Richmond and served most recently as Pastoral Intern for Congregational Life and Compassionate Care Ministries at First Presbyterian Church of Richmond.
Pastoral Resident – Congregational Life and Care
Serenitye has a passion for being in loving community with others. Her interest includes pastoral care and chaplaincy. She graduated from the University of Florida with a Bachelor's degree in English and is a recent graduate of Union Presbyterian Seminary with a Master of Divinity degree. She has served as a volunteer for Hospice in Rock Hill, SC as well as a Chaplain intern at Atrium Hospital. Serenitye believes that it is a privilege to serve alongside others and with those in need.
As a member of the Presbyterian Church (USA) in the Presbytery of Charlotte, Covenant is organized according to the denomination's Book of Order. Men and women are nominated and elected by the congregation to serve three-year terms as ordained elders.
Session Minutes are recorded here.
Our variety of ministries can only be successful with leadership and assistance from across the congregation.
Our variety of ministries can only be successful with leadership and assistance from across the congregation.
Each year the Committee on Assignments works to help people find a place to serve that matches their gifts and interests.
Click here for a list
of many of those serving in ministry areas this year.