Serve – in our nation & World
Global Mission Assistance
We believe our neighbors live not only beyond the doors of our church, but beyond the boundaries of our community.
God calls us to build lasting relationships around the world. In the faces of the people we serve, we will find our faith strengthened, our horizons broadened and our lives changed. How can you help our global mission?
Sponsors for Renguti Learning Center needed
Sponsor a Student with Our Mission Partner in Kenya
Join Covenant's partnership with the Renguti school by sponsoring a student for secondary education at Mountain Park Academy in Kenya.
Sponsors prayerfully and financially support each student with a $500 donation covering yearly tuition.
Contact Lucy Crain for more information
.
experience a mission trip
Upcoming Mission Trip Registration and Dates
Fall 2021 Mission Trip to Avery County
Join us September 26-October 2, 2021 for our first Mission Trip since the pandemic began. We'll spend a week building Habitat houses and friendships and experiencing the richness of Avery County.
Learn more and apply
.
Avery County, North Carolina
Participants discovered the needs of a community just hours from Charlotte. We built a home alongside our Avery County neighbors, worked with the staff at Crossnore Elementary and got to know fellow North Carolinians.

Kenya, Africa
As our presence in Kenya broadens relationally, we learned about both deep poverty and deep joy. We served children at the Renguti School, a small, rural school outside Nairobi, as well as New Life Home orphanage and Mathare slum.

Yucatan, Mexico
Building both churches and relationships, we worked with Accion Ministries to support their work to strengthen Mayan communities.

Kenya, Africa
We served at Renguti School, a small, rural school outside Nairobi, to support teachers and work with children. We took the Renguti children on a field trip to experience life outside the village.

Reynosa, Mexico
We worked on two homes, built raised garden beds in El Naranjito, taught nutrition and cooking, and sponsored a woodworking project involving tables and benches.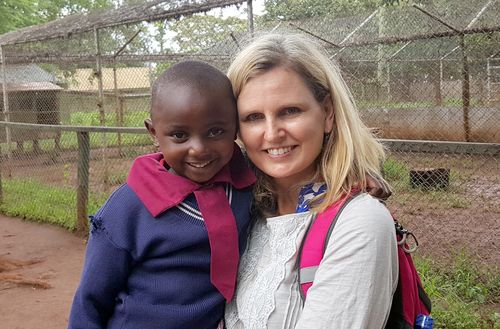 "After a successful trip to the animal orphanage last year, we are thrilled to take another trip this year. Many of these children have never left their community. Our focus will continue to be on education and working with the teachers at Renguti to help expand their curriculum."
"My first mission trip was to Reynosa. I worked in a garden and served nutritious breakfasts to children at the medical clinic. But the week was really about building friendships and living in communion. It was about oneness in God, who so carefully choreographed a powerful and transformative experience."
Join the mission to Kenya
Serve the Kingdom on our upcoming mission trip to Kenya – Stay tuned for upcoming dates.
A 16-person team will work alongside teachers and children at Renguti, outside Nairobi, Kenya. We'll also visit New Life Homes orphanage and Amani ya Juu, a fair trade sewing and training program for marginalized women.
Join the mission to Yucatan
Serve the Kingdom on our upcoming mission trip to Yucatan – Stay tuned for upcoming dates.
A 20-person building team will work with Accion Ministries to strengthen Mayan communities.
Want to learn more about serving in our nation | World?
We would love to hear from you. Drop us a line and we'll get back with you shortly.