at Highland Renaissance Academy
This summer, Covenant will once again support Freedom School Partners, a summer literacy program for students, through a number of volunteer opportunities. We will partner with Highland Renaissance Academy students, and other scholars, who will attend the Martin Luther King, Jr. Middle School site (located at 5400 Cinderella Road, Charlotte, NC, 28213).
Please contact Covenant volunteer team leaders
Kim Robertson
and
Sally Harriss for
any questions.
Serving Freedom School This Summer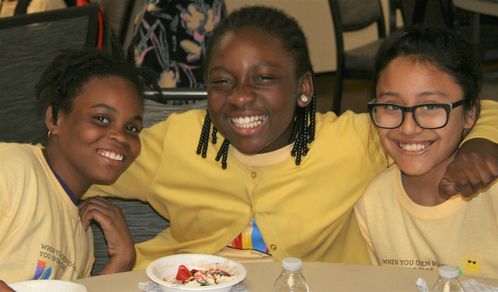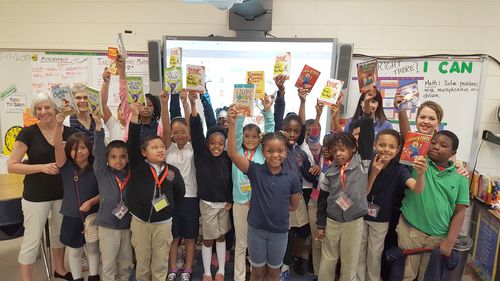 DONATED SUPPLIES. Drop off construction paper, lined notebook paper and scotch tape in the Welcome Center.
DONATE AFTERNOON SNACKS. Click here to sign up.
BE A SUPPLY SHOPPER. Each week the site coordinator will compile a list of needed supplies. Volunteers with get the list, go shopping and bring the items to school on Thursday. Click here to sign up.
PROVIDE GIFTS TO THE TEACHER/INTERNS. We send small gifts to each intern every Friday. These gifts are usually baked goods, water bottles, paper and pens, ice cream treats or gift cards. These expenses are not reimbursed. Click here to sign up.
SECOND HARVEST FOOD BANK BAGS: Pick up food from Second Harvest (app 50 bags - the size of a book bag and filled with cans) and deliver to Freedom School sites for students to take home each week. Contact Kim Robertson to volunteer.
AD HOC VOLUNTEER OPPORTUNITIES: Throughout the summer, there will be additional opportunities to help with activities and events, like an ice cream social and popsicle party. Click here to sign up as these opportunities arise.
Questions?
Contact Kim Robertson
.
For opportunities to serve with Freedom School Partners in the broader Charlotte community,
click here
.
We'd love to hear from you. Fill out the form below to get connected.