at Highland Renaissance Academy
Covenant will sponsor modified Freedom School this summer
This year, Covenant's Freedom School has been redesigned and will be held in the parking lot at the Sugar Creek Library, rain or shine.
Covenant is committed to help prevent summer learning loss by sponsoring this site.
You can click here
to choose a day to work on-site or at the Freedom School warehouse.
We plan to provide snack bags for scholars.
Please sign up if you can help.
We are asking for two volunteers to each provide 50 snack bags with different items each day (total of 100 bags each day).
Please contact Covenant volunteer team leaders
Kim Robertson
and
Sally Harriss for
any questions.
Ways to Serve at Freedom School (returning in 2021)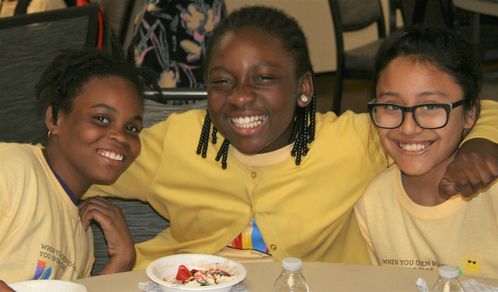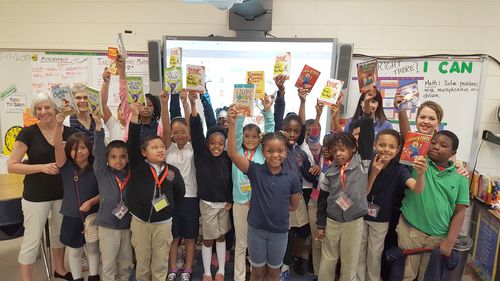 Great Day of DEAR: Read one-on-one with a child during The Great Day of D.E.A.R (Drop Everything and Read) on Wednesday, July 17.


BE A SUPPLY SHOPPER. Each week the site coordinator will compile a list of needed supplies. Volunteers with get the list, go shopping and bring the items to school on Friday. These expenses can be reimbursed. Open dates for shopping are June 17, June 24, July 1, July 8 and July 15.


PROVIDE GIFTS TO THE TEACHER/INTERNS. We send small gifts to each intern every Friday (usually around 12-14 gifts). These gifts are usually baked goods, water bottles, paper and pens, ice cream treats or gift cards…really anything is appreciated and creativity is welcomed!!! These expenses are not reimbursed. Open dates are June 20, June 27, July 3, July 11 and July 18.


JUBILEE COORDINATOR. The Freedom School Jubilee is July 11 this year. It is an incredible celebration of all Freedom Schools. We need someone to work with the site coordinator and me to buy and make supplies for Jubilee.


FIELD TRIP VOLUNTEER. Come make a new friend. The Freedom School kids love their Covenant volunteer friends. Please join them on one or many more of their field trips. Be sure to register at Volunteer Hub and agree to the Child Protection Policy.


AFTERNOON ACTIVITY. Prepare and lead an activity at Highland with the kids for an afternoon (about an hour and a half). These dates are great for special art or music projects, group service projects etc… Be Creative! Contact Kim Robertson for specific dates.


HARAMBEE READER. This is a 15 minute time commitment, beginning at 8:30 a.m. during the morning pep rally called Harambee -- an uplifting way to engage on the way to work!


FINALE HELPER. Help out with the Summer Celebration/Finale luncheon for the kids on July 25.


SITE CLEAN-UP. Help with packing and cleaning up the site on July 26.


PARENT MEETINGS. Help serve dinner at the evening parent meetings at Highland. Dates are July 8 and 15.


CHILDREN'S BOOKS. Did you know that the Charlotte Mecklenburg library regularly sells books taken out of circulation -- sometimes for as low as 10 cents per book? Next time you visit your local branch, please consider purchasing youth and children's books to share with our friends at Highland Renaissance Academy. Simply drop the books off in the Rec Wing. For questions, please contact Lauren Sawyers.


SECOND HARVEST FOOD BANK BAGS: The Highland Freedom School site will receive bags of food from Second Harvest for each Freedom School family to take home every week of the summer. One or more volunteers from Covenant will be responsible for picking up the food from Second Harvest (app 50 bags - the size of a book bag and filled with cans) and delivering to Highland. Ideally the volunteer(s) would have a truck, SUV, or van to haul the bags of food. The bags will be given to scholars as they leave on Fridays.
We ask you to pick up the bags from Second Harvest on Thursday (more details to come) and drop them off at the Highland Freedom School office before 2pm for our scholars to take home on Friday.
We'd love to hear from you. Fill out the form below to get connected.