As care coordinator, Susan Ferone helps the church family respond in a focused way when members face life events such as cancer diagnoses, grief and divorce as well as transitions such as job changes.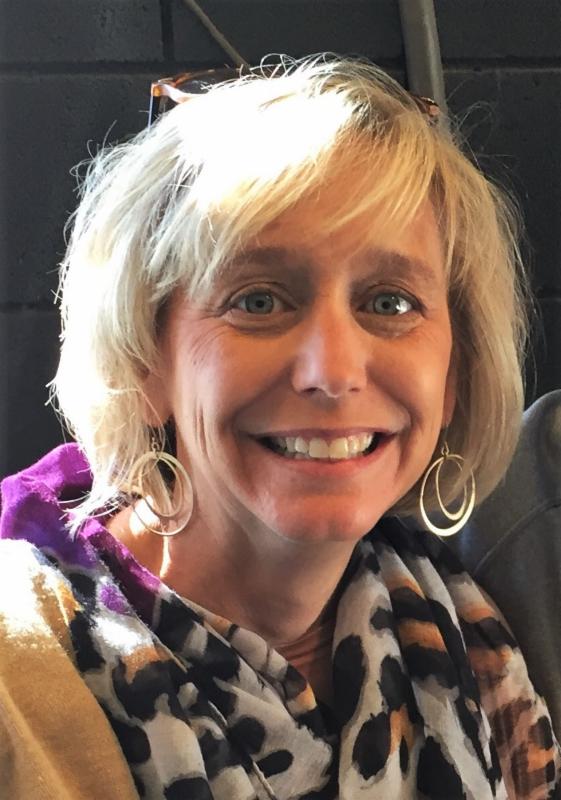 Susan has a Master's degree in social work and has served in many roles during her membership at Covenant, including Elder and Sunday School Teacher. 
Susan says her goal is to provide the space and support for those in our community seeking the comfort of connection that our care groups provide.
Making Sense of Middle School
Middle school can be a challenging time - for young people and parents alike. If your child is already there or about to start, equip yourself for the road ahead.
Sunday, Sept. 23: Let's talk about What to Expect in Middle School and the parenting books that can ease the transitions. A discussion group will be led by Bob Folk and Susan Billmire, AG Principal and AG Counselor. 
Sunday, Sept. 30: Understanding Technology and the Middle School Student, a panel discussion with Alan Becker, Covenant parent and teacher; Susan Billmire; MSY Director Perrin Tribble and current seniors Zane Shockley and Katie Batten.
Sunday, Oct. 7: Popular author Michelle Icard will talk about her book Middle School Makeover.

• All sessions are 5:30 to 7 p.m. in Fellowship Hall 207. 20 Years and Counting:
20 Years and Counting: A Marriage Workshop
Saturday, Oct. 13 from 9:30 a.m. to 1 p.m. in Fellowship Hall 207
Can couples change patterns that have existed for decades? Yes! Find a better balance of separateness and togetherness, independence and intimacy -- even after 20 years together. Cost is $75/couple (scholarships available). Our facilitators are Eric Strauss, PhD, who specializes in couples therapy, and Lisa Cashion, MA and MDiv, with Presbyterian Psychological Services.
Bringing Baby Home
Workshop to prepare for becoming a family
Are you expecting? Did you recently welcome a new baby? Come to a two-day workshop developed by the Gottman Institute to prepare for the normal challenges of becoming a family.
Saturday, October 20, 5:30-8:30pm and Sunday, October 21, 9:30am-2:30pm.  Dinner will be included on Saturday and lunch on Sunday.
Being a Caregiver to a Loved One
Second Thursdays every month in the Parlor
Do you provide care for a spouse or loved one? Talk with Covenant folks in this supportive space. We meet on second Thursdays at 11 a.m. in the Parlor.
Request Prayer
Submit an intercessory prayer request by e-mail, and be assured that Covenant ministers will handle it with compassion and confidentiality. If you like for a minister to contact you, please include your name, e-mail address and/or phone number for follow up. E-mail Your Prayer Request.  

Stephen Ministry
Stephen Ministers are trained, listening friends who can bring the caring presence of the church to those experiencing difficult life situations, large or small. If you or someone you know might like to be paired with a Stephen Minister, contact Parish Nurse Mary Mattiacci.   Click here for a PDF version of the Stephen Ministry informational brochure.  

GriefShare
GriefShare is a special weekly seminar and support group designed to help those who are experiencing grief rebuild their lives after losing a loved one. These sessions are open to any adult regardless of whether your experience is recent or not. Our group is led by caring people who have experienced grief and are professionally trained to help you through the days ahead. We will meet on Mondays beginning Sept. 14 from 7-9 p.m. Contact Joan Watson if you'd like more information.

Presbyterian Samaritan Counseling
This non-profit agency offers services on the Covenant campus. If you or someone you know is interested in receiving counseling through the center, learn more about it here.
Covenant Crew
A group of volunteers work quarterly to help members with minor home repairs maintenance jobs.  Contact parish nurse Mary Mattiacci if you'd like to volunteer or need assistance.
Hospitalizations
If you, a member of your family, or a church friend are hospitalized, please contact the church office to let us know! Include the hospital, the room number, and the nature of the hospitalization if possible. If this is an emergency and after hours, call the church office and listen to the message to leave urgent information for the minister on call.
Home Visits
The pastoral staff, the parish nurse, and lay members of our visitation teams call on members of our congregation who are known to be chronically ill or otherwise unable to attend church. Home communion can be arranged, and telephone calls and visits are regularly scheduled for homebound members and those in nursing homes.